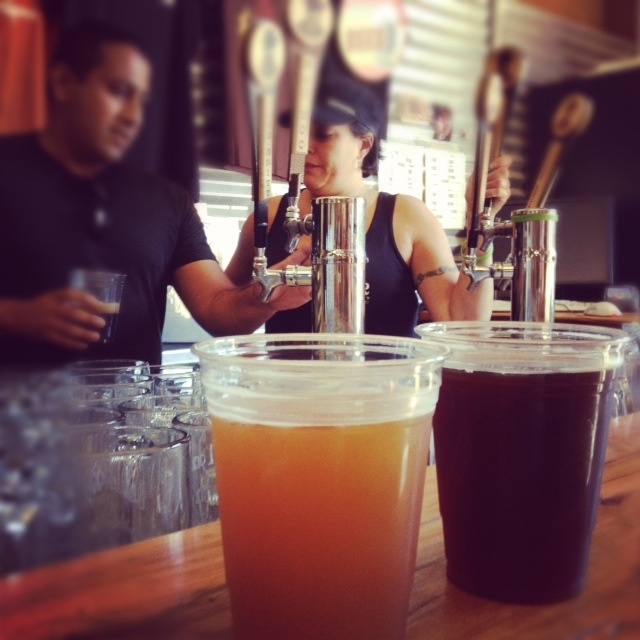 January is often heralded as the most depressing month of the year – the holidays are over, the weather is bad, and there's often little happening in the city. While this is true, there are a plethora of great cultural institutions and theatre companies and great new breweries around to entertain you through the remaining dreariness. Here are 3 suggestions of things to do with your time:
1)      See a play at one of the smaller local theatres
There are quite a few venues for excellent theatre in the Triangle and not all of them will 'break the bank'. Spaces like Raleigh Little Theatre, Deep Dish Theater Company, and Burning Coal Theatre (among others) have ongoing productions of all different types – from bawdy satire to prize-winning dramas – in the $10 – 20 per ticket range. And many of these shows include the opportunity to meet the cast or have a post-production Q&A session.
2)      Go to a museum you haven't visited before
There are a multitude of different museums in the region that constantly have rotating exhibits and lectures on diverse topics – from art to history to science. This month in particular the Museum of Life and Science in Durham and the NC Museum of History have great exhibits good for everyone in the family. Life and Science is featuring mechanical sculptures by Steve Gerberich, magical creations made from thrift store junk. And the Museum of History is currently featuring its largest-ever exhibition detailing changes in the state from the antebellum area through the civil rights movements, including life-size re-creations and hands-on activities.
3)      Take part in Raleigh's growing craft brewery scene
In the past couple of years the Triangle area has awakened to the fact that there are beers other than the mainstream products you find in every single grocery store. Local breweries such as Lonerider, Trophy Brewing, and Big Boss (just to name a few!) are continuously expanding their offerings and often have yummy food trucks, or in the case of Trophy, a full kitchen with delicious pizza and salads, to satiate not only your thirst but your hunger as well!
https://www.accessofficeraleigh.com/wp-content/uploads/2014/01/Lonerider-Tasting-Room.jpg
640
640
admin
https://www.accessofficeraleigh.com/wp-content/uploads/2018/10/logo.png
admin
2014-01-23 11:03:14
2014-06-18 15:45:10
3 Fun Things to do when the Weather Bites